The present day Ramkrishna Puram and Lodhi Gardens constitute the area that came under Mubarakpur. Around Ramkrishna Puram are situated the villages of Munirka, Mohammadpur, Basantnagar and Kusumpur. These areas contain several tombs, mosques and other structures mostly belonging to the Lodhi period. The tomb of Mubarak Shah Sayyid (r. 1421-1434) is also located in Kotla Mubarakpur.
References:
1. Smith, Ronald Vivian. "Lingering Charm of Delhi: Myth, Lore and History". 2016. Pg.71-72,118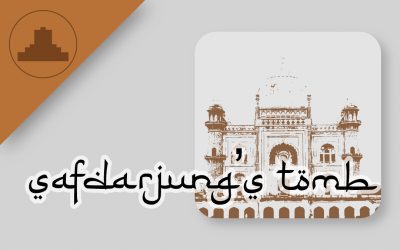 dekhegā aaj merī taraf kaun pyaar se bujhtā huā charāġh huuñ patjhaḌ kā chāñd huuñ -M Kothiyavi Rahi Narrative Safdarjung's tomb was built in 1754 C.E. by Nawab Shuja-ud-daula for his father, Safdarjung. It was built at the cost of three lakh rupees under the...
read more